Just Add a Scarf!
For months now, people have been asking when prints are going to make their way to the outside of the bag. I still don't have an answer for you all, but I do have a stalling tactic-- add a scarf! I have been collecting vintage scarves and adding them to the outside of my bags for some time now. I love how easily a scarf can take a bag from day to night or from winter to summer. So simple, so fun and so darn easy.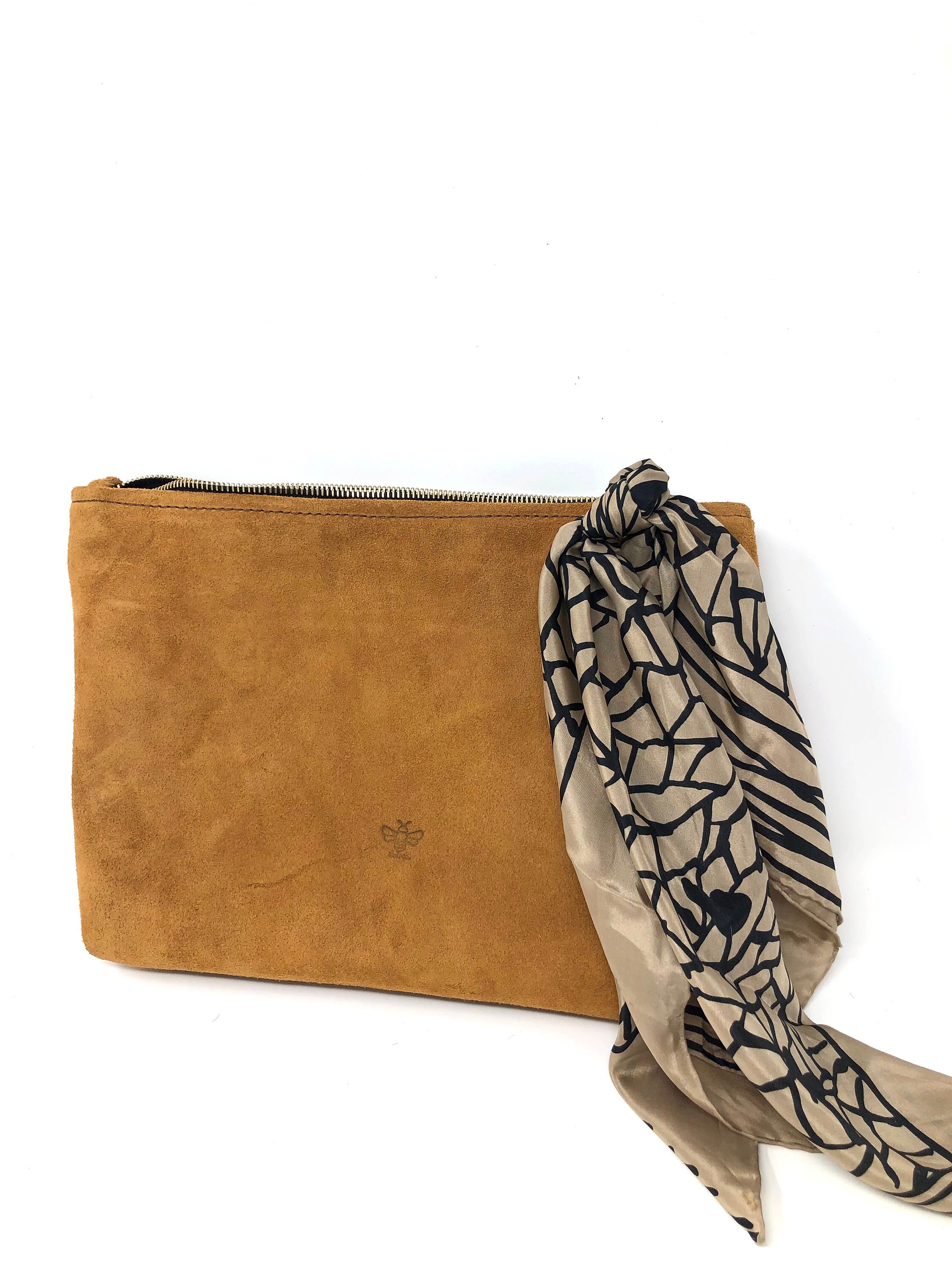 Scarves come in many different sizes, patterns and materials. I am a fan of the small, silk scarves with bright, bold patterns. I firmly believe you can never have too many prints. Mix a stripe and a floral or an animl print with geometric shapes. There is no wrong way to mix them. There are some obvious rules to creating a successful print mix like "stick with the same color palette" and "don't mix two dominant prints", but the best thing to do it mix until they make you smile.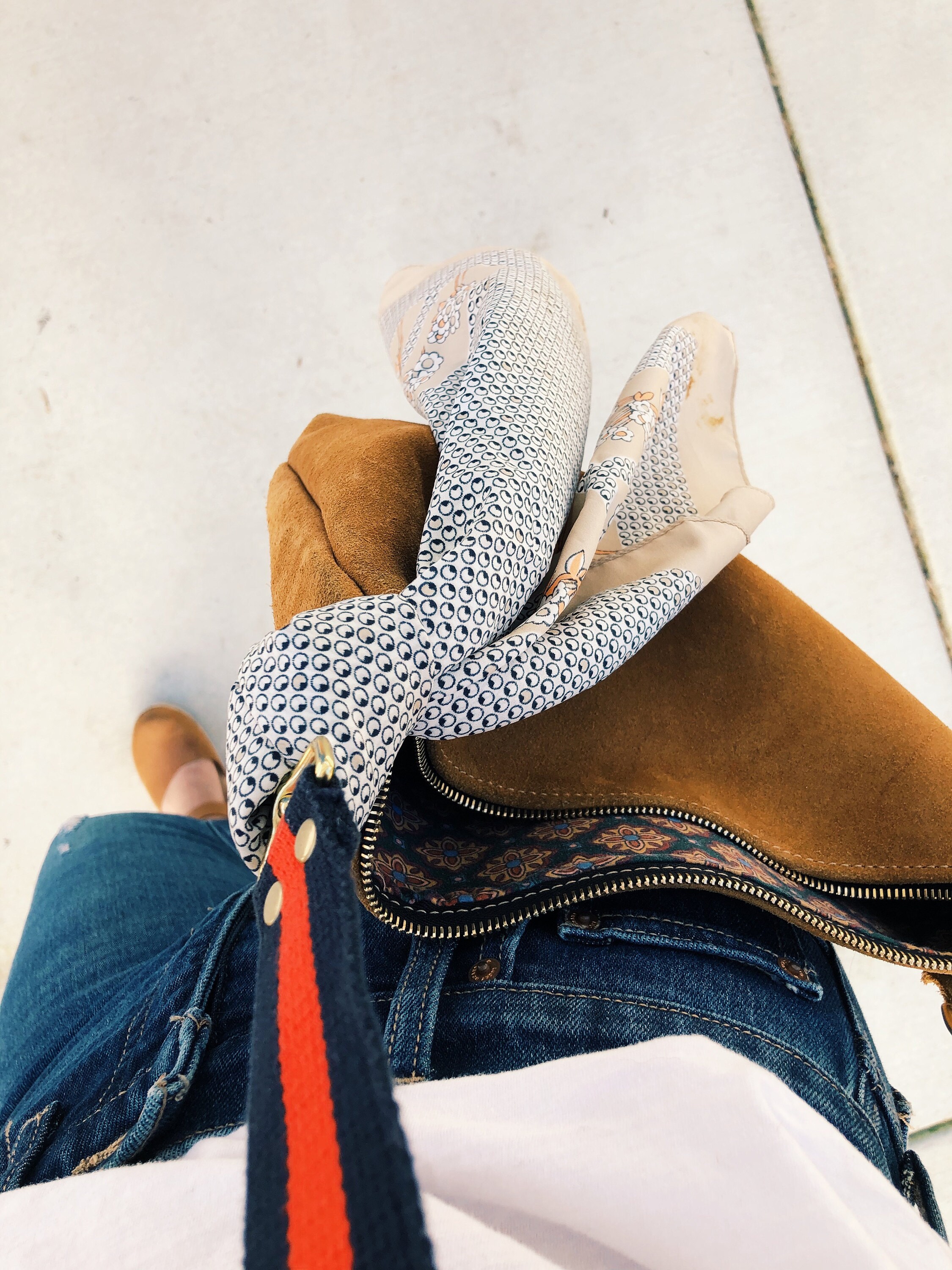 Tie a scarf to your crossbody strap or the strap of your totebag handle
Wrap the scarf around the handle of your handbag
Add the scarf to the zipper of your clutch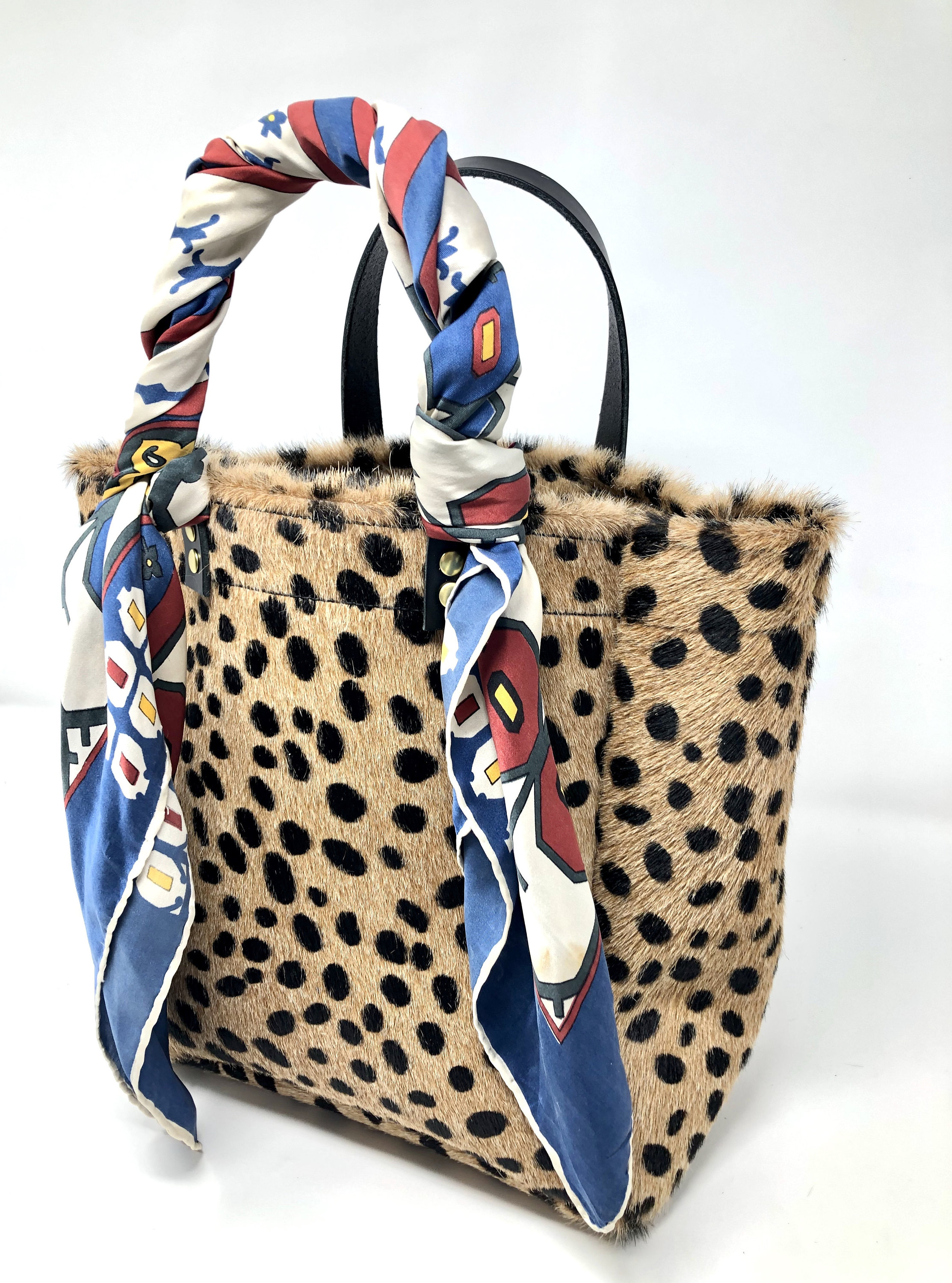 Happy print mixing!
--Megan