Then:
When I started teaching, I worked with middle schoolers and taught in a different classroom every period. I carried a massive tote bag and joked around that it was my classroom in a bag. Because my bag was so big, I didn't carry a purse. At the end of the day I would have to dig through student work, textbooks, markers and more just to find my wallet and keys. The Bee Bag was created to hold my Basic, Everyday Essentials-- get it BEE.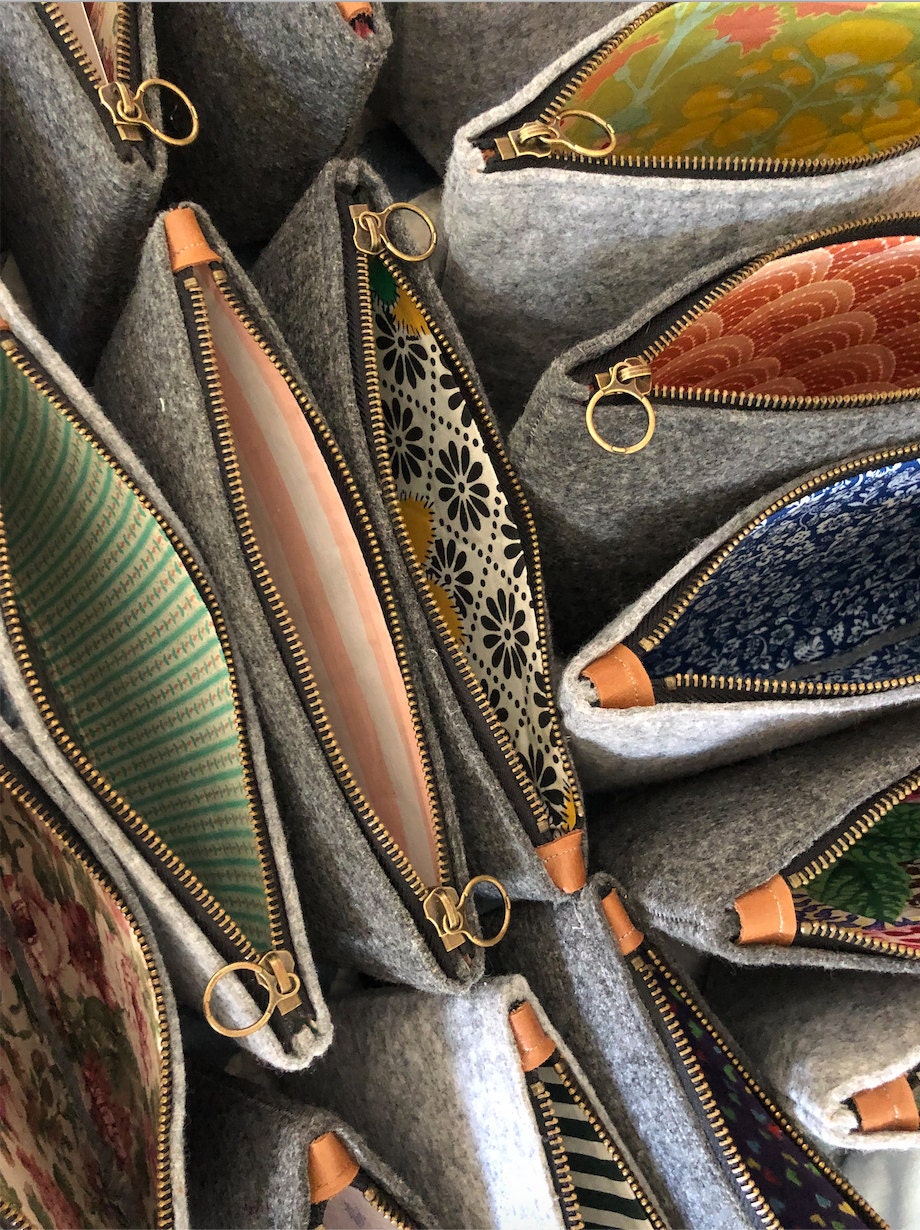 I always loved vintage fabric and I spent years picking up different pieces here and there. I loved the idea of creating a bag out of vintage fabric, but I wanted something that was sturdier than a typical cotton bag. I ordered a roll of wool felt and was so impressed by the structure and texture of the material. The only problem with my plan was just choosing one print for inside the bag. With so many prints to choose from in my stack of vintage fabric, I knew that this bag wouldn't be my last. My first Bee Bag was lined in a light blue floral print with red and white striped flowers.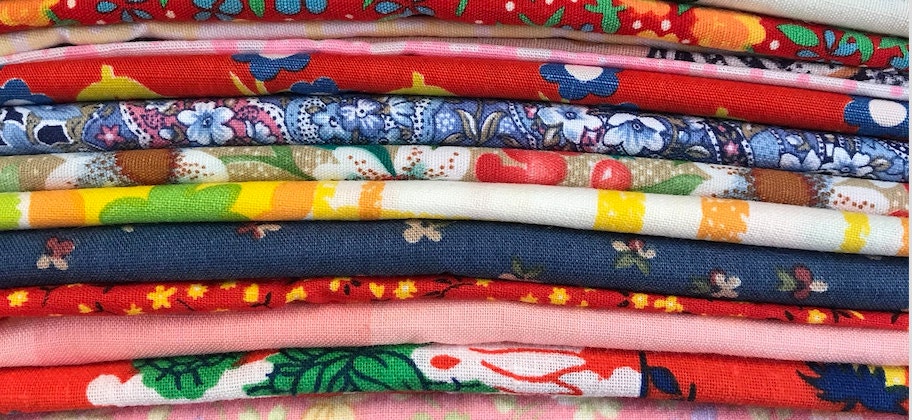 Now:
Today, our Bee Co bags are still handmade and lined with vintage, one-of-a-kind fabrics. There are so many amazing prints and fabrics out there that there is no need to buy new fabric! We take pride in bringing new life to fabric scraps, vintage dresses, aprons and more.